Congratulations on your impending arrival! Needless to say it's been an exciting few months for you. Now that baby's due date is drawing near - it's time to turn your attention to preparing for the arrival. The beginning of your third trimester is a good time to turn your mind to preparing your bag for hospital. You might find that there a few items on the list that you have not come to mind yet such as breast pads or new pyjamas if yours aren't quite looking as fresh as a daisy! Around 34-36 weeks is a good time to pack your bag, giving you ample time to purchase any additional items you may need. Preparing your hospital bag for your baby's imminent arrival means that you can focus on more important things like getting extra sleep and preparing your body and mind for the birth.
During pregnancy your mind can become consumed by the well being of your baby. Preparing yourself mentally and physically can help you to look forward to the birth in a relaxed and positive way. No-one knows how their labour will pan out - we really hope that yours is smooth and calm! But sometimes it can be long or come on very quickly, so here are our tips to help you be ready for whatever comes your way...
Things You'll Need
Health Insurance details (if you have private health insurance) and your Medicare card.
Your birth plan (if you have one) and any medical or maternity notes that may be needed.
Clothing wise you'll need something super comfortable to wear during labour. A nightie might be good in this instance as you will experience many internal checks. Often the hospital will dress you in a gown as things can get a bit messy. I wore one of my hubbie's really old t-shirts! Keep nice new pyjamas etc for after the birth when you have visitors.
Dressing gown and footwear are a good idea if you get up and walk around the hospital (especially if you wear a hospital gown that is open at the back). Something lightweight should be fine. Go for non-slip footwear.
Think of what you will do to pass the time if you have a long labour. Sure you might not get around to reading a book or magazine or listening to music but you can never predict what will be in store for you! Your phone could come in handy but may also be a distraction you don't need, especially since the light emitted from your phone can play havoc with your hormones.
Don't forget to pack your glasses or contact lenses if you wear them. You can't wear contacts if you are having a caesarean section and your glasses might fog up during labour.
Good to Have
Don't forget the all important toiletries and some tissues. Parenting can be emotional business. Also throw in a hair tie or a headband for labour if you like your hair out of your face.

Hospitals generally give you some basic supplies but you may like to take your own products like toothbrush, toothpaste, hair brush, shampoo, conditioner and your skin care.

Your phone and a phone charger - you'll need it for calling family and friends, taking the all important photos and for listening to music, perusing the internet while you wait for baby's arrival or for timing contractions. What did we ever do without it?
Snacks and drinks for you while you're in labour. Foods should be easy to eat and nourishing - such as fruit, nuts and crackers.
A TENS pain relief machine is often used by Mums hoping to avoid or delay pain relief. You will need to plan ahead if you want to hire one so talk to your physio or contact your hospital to see if they have them on hand and plan to get fitted if time allows. The physio will map out the best area for you to attach to your body for maximum effectiveness.
A Few Little Luxuries
These little luxuries are the icing on the cake - attractive but not essential. They are creature comforts to make you feel more at home at the hospital. Take your pick...
Socks can be handy in case your feet get cold during labour

You can pack your favourite massage oil or aromatherapy oils for inhalation.

You will need to check with your hospital or birthing centre if you can take an electric diffuser for aromatherapy oils. All hospitals and birthing centres have a policy of no open flame burners or candles and may check any electrical devices.

Some mums-to-be like to take their own pillow to the hospital for labour or for your stay afterwards. I took a maternity pillow that I wanted to try out for breast-feeding.

Other luxuries to consider include lip balm for dry lips (especially if your food and drink intake is restricted for whatever reason as your lips may feel a little parched) and a heat pack (check with the hospital or birthing centre if you're able to use their microwave to warm it up if this is one of your comforts) or a cold pack.

A useful tip is to keep your labour items separate to your hospital stay items. It will be easier to carry in a small bag for the labour and then your partner can bring in your hospital stay bag once you're all set up in your room.
Things For Your Support Crew
Try to plan ahead to make your support person as content as they can be. This will flow on to good care for you! Happy support crew means happy labourer!
Dress appropriately and comfortably including shoes and a warm jumper for overnight. You have no idea how long you will be at the hospital or how long your labour might be the first time around. You might want to take a spare set of clothes. Your partner might not feel like going home for a while after the birth.

Make sure you pack snacks and drinks for your birth partner so that they don't need to leave your side . You need them close and well nourished.

It's a good idea to have a small amount of cash or a credit card on hand for parking or any other incidentals you may encounter.

We mentioned your phone above, but your support person should also have theirs on hand for photos. Make sure you have enough space so you don't miss that important moment due to lack of storage! You may be require to pass electrical cords/equipment testing with the hospital if you have anything fancy that you need to use.

Don't forget bathers for your partner if you plan on using the birthing pool. Need I say more!
What To Wear After Baby is Born
Pyjamas or comfortable loose fitting clothes will be best in hospital. Keep in mind that your belly will take a while to shrink down and your breasts will increase in size. Front-opening shirts or tops and pyjama bottoms and sweatpants are a good idea in the early days of breastfeeding. Wearing a nursing tank like the

Mother Tucker Nursing Tank

can offer underwire-free support alone or underneath your regular clothes to help you feed your baby with modesty and discretion. The Mother Tucker Nursing Tank is created with two strategic zones of compression to flatten your belly and battle back bulge.

A very useful item to have is the Viscose Belly Bandit Wrap. These wraps are designed to work with Relaxin, a natural hormone produced during pregnancy. Relaxin allows your pelvis and ligaments to soften for childbirth and stays in your body for a limited amount of time post-delivery (approximately 12 weeks). Wearing the Belly Bandit® Belly Wrap for at least the first 12 weeks postpartum can help you get back to your pre-pregnancy size. The PowerCompress Core™ technology gives you a secret weapon, supporting your back and providing comfort after a c-section or when nursing. It can also help with abdominal separation known as diastasis recti. The lovely viscose material made from bamboo is a natural choice.

Make sure you don't forget your underwear but leave the g-strings behind, the comfy undies will have to stay a while longer as you will need to wear heavy duty maternity pads!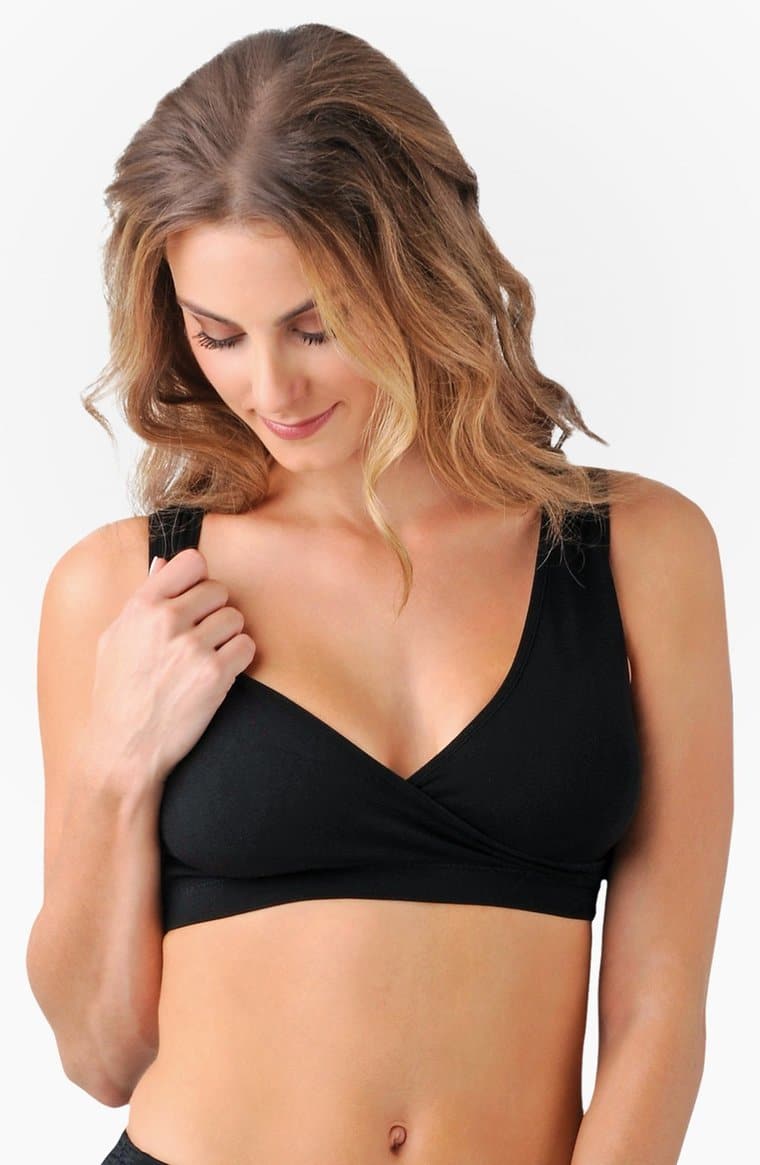 Pack two to three nursing bras such as the B.D.A™ Bra from Belly Bandit.

The B.D.A. bra is perfect during pregnancy and during nursing when comfort is key. It has no underwire and is snap, button and clasp free. The simple slide over design allows for easy nursing access. Your nursing pads will stay in place and the lightweight fabric grows and shrinks with your changing body offering gentle support.

Take a comfortable and supportive going home outfit. Keep in mind that your tummy will take a while to settle down so you will need to wear your 20 week pregnancy clothes for the first few weeks.
Other Useful Items
Breast Pads - you will definitely need these if you decide to breastfeed.

Nipple cream - organic cream is recommended for dry or cracked nipples.

Maternity pads - take about 2 packs to hospital. Purchase more when you get home.

I found it useful to have a notepad and a pen on hand. I would write down any feeding patterns or questions I had for the medical staff - baby brain can get really bad with the lack of sleep and hormonal changes. You can also write down gifts you receive from visitors so you can thank them later on. You may also feel like writing down some precious memories of baby's first days.
Baby Clothes
Hats are not necessary in the hospital as babies can easily overheat. Just take a hat for when you leave the hospital if you are having your baby in the colder months. A cardigan or jumper would also be useful for heading out of hospital.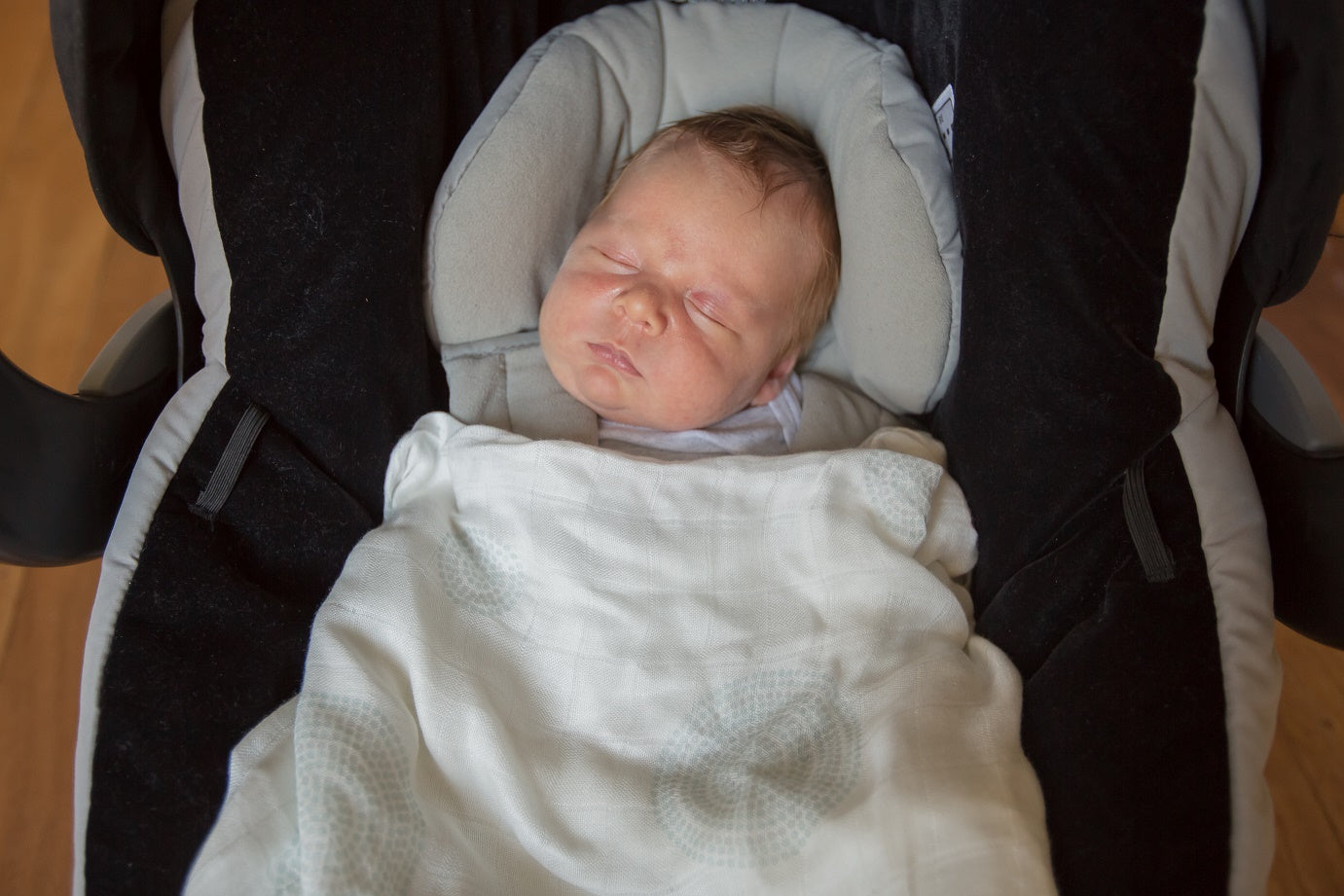 Some hospitals provide clothing for your baby to wear in hospital but it's good to take your own. Just a few sleepsuits or singlets and some wraps to keep baby snug. Try our Bubbaroo Bamboo Muslin Wraps or our Joey Pouch Swaddle Wrap which can be used for babies weighing over 3.2kg.

Many newborns scratch their face with their finger nails so you may need some mittens. Socks or booties are also handy to keep baby's feet warm. If you plan to swaddle your baby then there is no need for mittens.

Baby will need an outfit to wear home. Onesies are a good idea - long or short sleeve depending on the season. You might also need a blanket or cardigan if it's winter and possibly a light weight muslin in summer.
Other Items for Baby
Infant car seat - this is something that is really worth getting ahead so you can get it safely installed. The hospital won't let you leave until you advise them that you have one. Try

Child Car Seats website

for nationwide advice on child car seat installation.
You will need to check if your hospital provides enough nappies, wipes and clothing for your stay but it's useful to take some of your own supplies along to supplement whatever is provided.

Our Muslin wraps are a really useful all round product that you can wrap baby in or use as a breastfeeding cover up. Pack some

Bubbaroo Bamboo Muslin Wraps

in your hospital bag. Honestly so many uses that you'll never leave home without them.
A Gift from the Baby
If this is not your first child then you may be feeling a little concerned about how your child is going to cope with a new brother or sister. It's not uncommon for the parents to buy a gift for the baby to "give" to their older sibling. The idea is to keep the little one entertained while the newborn gets all the attention. You could try a Joey Comfort Toy - it's a small toy that can provide comfort especially at bedtime or in the car or pram.
What Not to Take
Do not take any valuables - that includes cash, jewellery (unless its on your body but keep in mind that it could be removed if you have to have any procedures). Some people find that their rings don't fit them during pregnancy anyway!
Words of Advice
Many mums are thrown into chaos when their baby 'accidentally' arrives a little early! Getting your hospital bag ready in advance will empower you to feel calm and in control. This is a positive way to prepare for your baby as, like any new parents, you can't wait to meet your little one. One more word of advice though...you've packed the physical things but the most important things you can pack for hospital are an open heart and flexible attitude. Things may not go to plan. You might find it difficult to breastfeed. You won't get a lot of sleep so preparing your mind for these things will make it easier to manage. Hospital bag done! Tick! Now sit back, relax and wait for the signs that your baby is on its way. You might also like to read our blog
'How to know you're in labour'
.
About the Author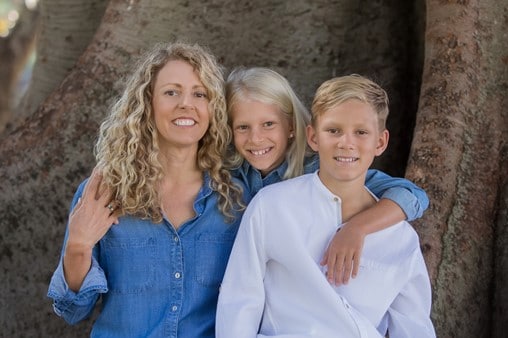 Nicole Cassey, Mum to Jacob and Emily, founder and CEO at Bubbaroo. Nicole was inspired to create Bubbaroo and Australia's first swaddle after the personal experience she had with her first child, Jacob. Nicole explains "It is such a steep learning curve becoming a parent. Getting to know the baby you created and finding your groove as a parent. You sometimes feel like you need to become a detective to try to interpret your baby's cues, personality, cries and behaviour. This is my passion to help parents on their journey, especially new parents as they transition to parenthood." Nicole has a passion for sharing knowledge and community, regularly organising and presenting at various expectant parent and sleep workshops. Nicole keeps up to date with the latest evidence-based safe sleep and health research.